services
'When we laugh, we change. And when we change, the whole world changes'

The practice of Laughter Yoga teaches you to become accepting of yourself, as well as of others. Laughter Coaching accelerators this and helps to build your self-esteem so you embrace social interactions with confidence and a zest for life.
Laughter Therapy
The Science of Laughter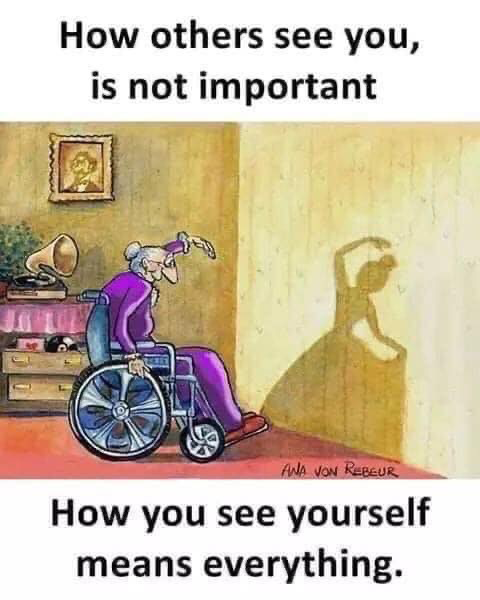 Laughter Yoga changes a person's biochemistry in a way that supports good mental health. Playfulness cultivated by Laughter Yoga stimulates the right brain activity (the seat of creativity) and this helps to generate new ideas and see new possibilities, building our resilience and helping us cope more resourcefully with life's ups and downs.
The practice of Laughter Yoga increases the net supply of oxygen in our body and brain, making us feel refreshed, focussed and relaxed. Laughter helps us avoid negative thinking and gives us another outlet so we don't get overwhelmed. Laughter lifts our mood within minutes through the release of endorphins which can last in our bodies all day. Endorphins released from laughter are natural painkillers, they help lower our stress levels and boost our immune system. Laughter stimulates circulation, aids muscle relaxation and spurs our efficiency and productivity. Laughter connects people and helps create and maintain caring and sharing relationships. 
Once you learn how to simulate and stimulate your laughter you can apply the techniques to your daily life whenever you want to lift your mood.

 
As a certified Laughter Yoga Practitioner, I am passionate about the science of laughter – the tremendous benefits laughter brings and the impact this has on wellbeing – which is why I also provide laughter yoga workshops and laughter coaching, as well as executive and life coaching.
As a Laughter Coach I help people discover and reconnect with their laughter so they learn to laugh with ease, become more confident in social situations, and can use laughter as another form of emotional release.
The Physical & Psychological Effects of Laughter
Laughing for the HEALTH of it!
Did you know that in the 18th century laughter was frowned upon and rare? It was seen as an ugly primal quality – losing control of your emotions. Religion frowned upon it, schools shut it down and seriousness made sure laughter didn't come back! Well thank goodness times have changed, hey?! You are now free to laugh! But how often do you let yourself laugh? Life has a way of sucking us into the 'flat seriousness' and we can get stuck there if we don't learn to laugh with ease!
Potential reasons that prevent us from laughing
We're too busy
We are afraid of what others may say
Our inner critics want us to be terminally serious adults
We need to be right – it's hard to laugh if we're always proving a point!
We have a tendency to judge and criticise
We've got too many rules and regulations
We need to suffer when anything stressful threatens
We've got too much ego and we're afraid we'll lose our sense of importance
Seriousness is as contagious as laughter. 
But laughter has way more positive benefits!
EMOTIONAL BENEFITS
Adds joy and zest for life
Eases anxiety and fear
Relieves stress
Improves mood
Enhances resilience
Social benefits
Strengthens relationships
Promotes teamwork
Helps diffuse conflict
Makes you more approachable
Enhances group bonding
Physical Benefits
Boosts immunity
Lowers stress hormones
Relaxes muscles
Improves breathing
Decreases pain
Gives good sleep
Makes you look younger!
Laughter Therapy
Laughter Yoga
Laughter Yoga combines play and laughter to bring you joy – a complete healing experience.
Laughter Yoga is a unique concept that combines unconditional laughter with yogic breathing. Laughter Yoga doesn't require you to have a great sense of humour, nor does it rely on comedy or jokes to make you laugh – It's about having fun, not being funny. Through physical playful exercises Laughter Yoga stimulates your laughter to help lift your mood, relieve stress and anxiety, boost your immunity, make you more resilient, improve your sleep, and strengthen relationships. As well as bringing you a whole bunch of other physical and psychological benefits.
Laughing for no reason can be uncomfortable to begin with. Laughter Therapy teaches you to become comfortable with being uncomfortable. It is only when we step outside of our comfort zone that we can begin to grow in self-confidence and open ourselves up to new opportunities that can bring increased feelings of joy and happiness. 
Once you learn how to simulate and stimulate your laughter you can apply the techniques to your daily life whenever you want to lift your mood. Endorphins released from laughter are natural painkillers so you can literally 'laugh for the health of it' anytime, anywhere by taking a daily prescription of laughter!
workshops
Laughter Yoga Workshops
What is involved?
Laughter Yoga sessions with The Roach Coach can be run face to face or online. Sessions start off with gentle warm up techniques to help participants loosen up, break down their inhibitions and encourage a sense of playfulness. The warm up exercises include gentle stretching, eye contact, clapping and body movements. Breathing exercises are used to prepare the lungs for laughter, followed by a series of laughter exercises that combine the method of acting and visualisation techniques with playfulness. Laughter exercises are interspersed with breathing exercises throughout the 60-90 minute session. Sessions end with a laughter meditation and guided relaxation.
Who can participate?
Everyone! The Roach Coach Laughter Yogis range in age from 4 to 108 years old – my Laughter Yoga workshops are fully inclusive! Anyone can laugh without relying on something or someone to make them laugh. Workshops are tailored to meet the needs of each group – from fast paced, energising sessions to gentler seated sessions. Laughter is accessible to everyone; we just need to give ourselves permission to choose it and allow it whenever we want to lift our mood. My Laughter Yoga sessions are a safe, non-judgemental environment to experiment with laughter as a way of raising your energy and boosting your wellbeing.
What equipment and clothing are required?
Not to be confused with the more traditional styles of yoga, Laughter Yoga doesn't require you to wear lycra, bring a mat or do any challenging poses! Wear clothes you are comfortable in and just bring an open mind and a willingness to play!
Laughter Workshop Feedback
Laughter Yoga
The rain didn't stop these festival goers from benefiting from Laughter Yoga with The Roach Coach at The Big Retreat Wales!
Listen to what they had to say following their workshop. ❤️😊
As well as relieving stress by releasing endorphins, and boosting your immune system, smiling also makes you more likeable.
Being likeable makes it easier to build and maintain better relationships with people, which is important for your overall health and wellbeing
Vale of Glamorgan,
south Wales, UK
+44 (0) 7866 502462
happiness@theroachcoach.co.uk